Introduction
The Epidemic Ethics Engagement Survey was conducted to obtain general feedback on EE network activities and priorities, and interest in collaboration. Launched in April 2023, the survey was disseminated to the 4000+ network members and 650+ ethics experts. As of the 4th August, the survey had received 625 responses. Findings about your areas of interest and expertise are outlined below.
Responses
When we asked, "which geographical areas do you have experience in", most of you said the 'African Region', but many of you have experience in multiple regions.

Your areas of expertise are also broad, but are particularly focused on 'public health, population health and global health', also 'medicine and allied health sciences' and 'ethics'.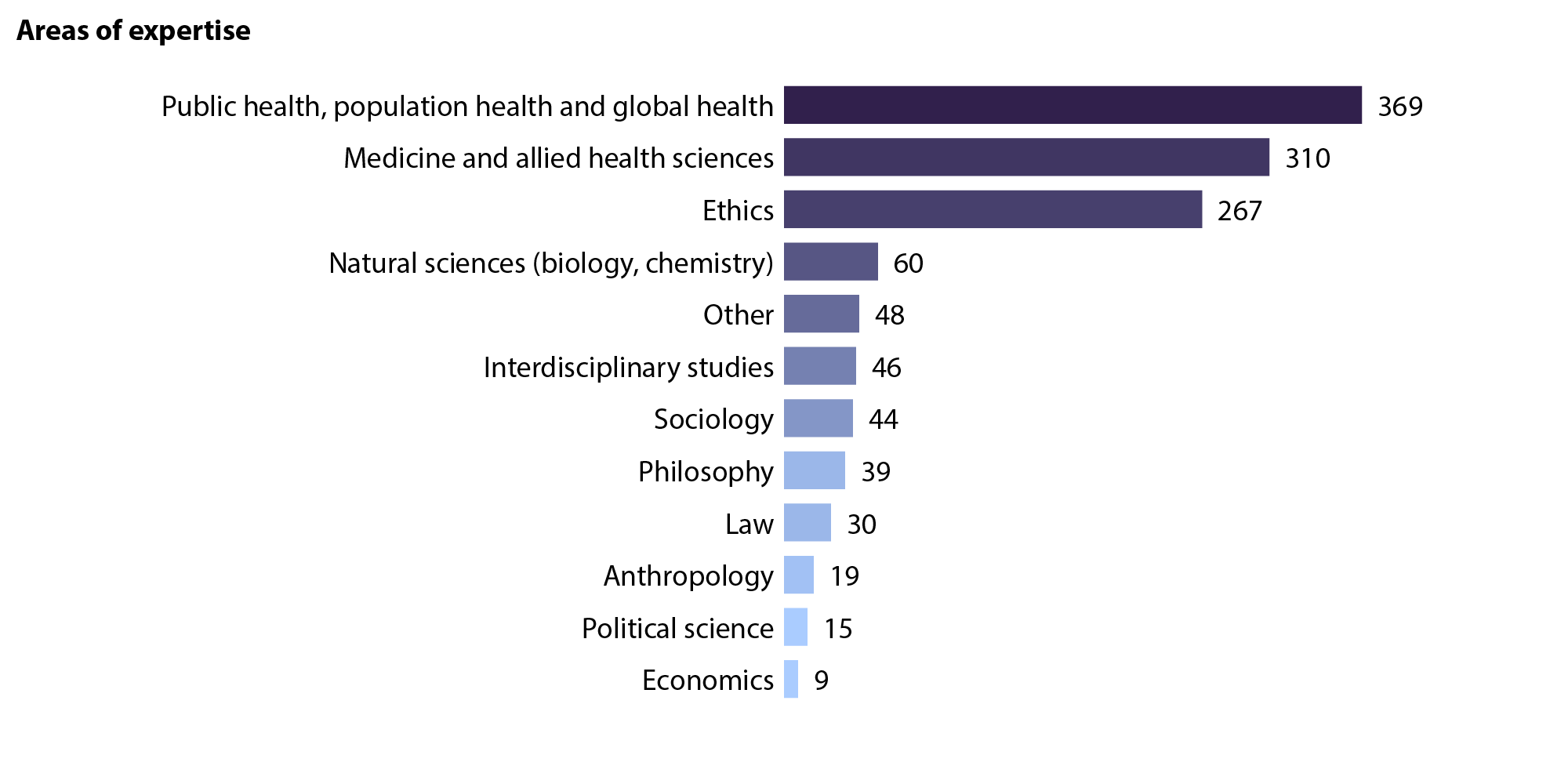 As a network, we also wanted to know what aspects of epidemic preparedness and responses you have been involved in. Once again answers were diverse, encompassing the full breadth of epidemic and pandemic preparedness and response.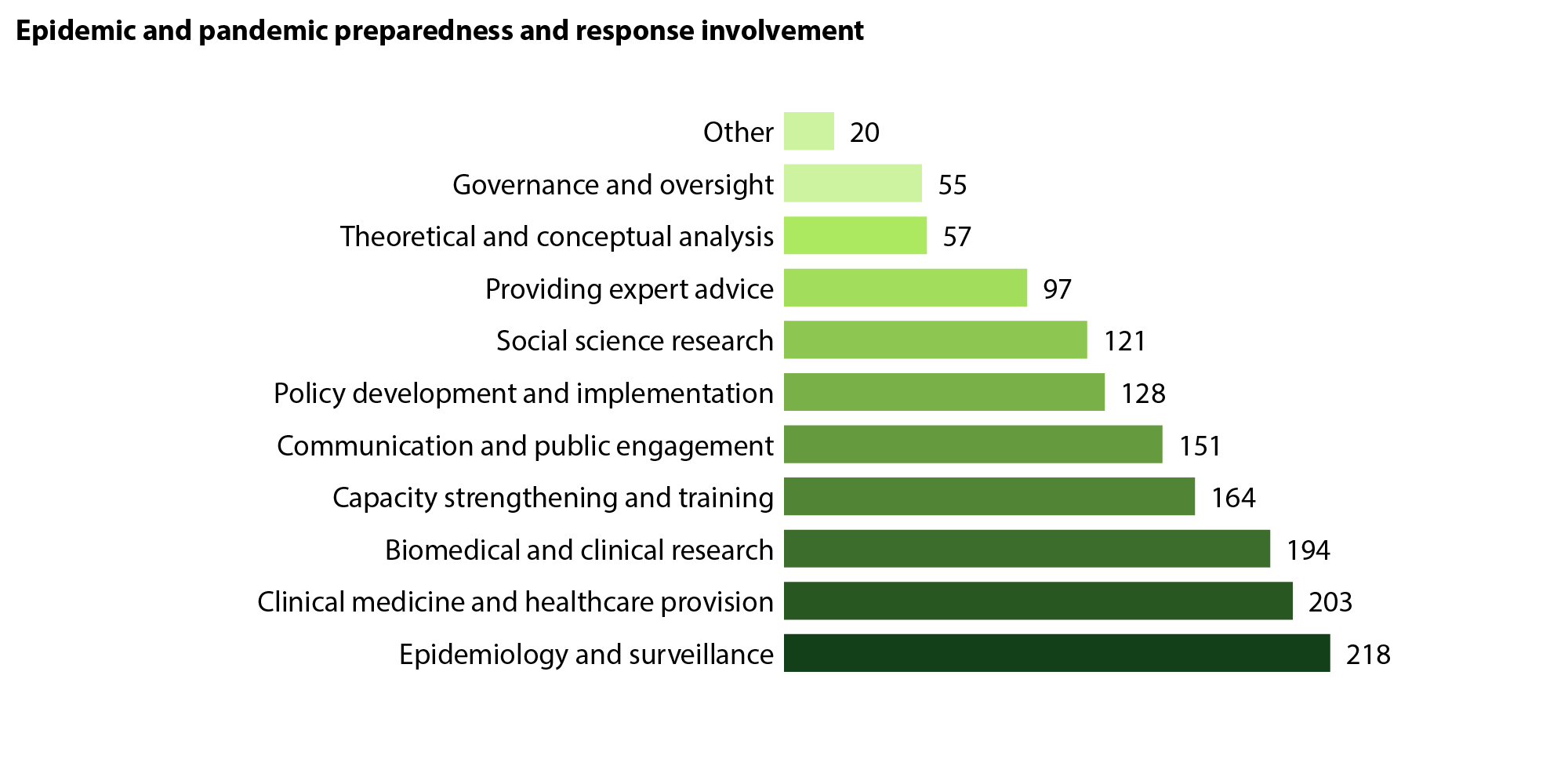 When asked "are you potentially interested in contributing to some of the Epidemic Ethics' network activities", almost 90% of you said 'Yes'.

Regarding the activities and outputs you would be most interested in contributing to, your interests are broad and diverse:

Since launching in 2020, the Epidemic Ethics network has grown considerably. We now have almost 4000 network subscribers and over 700 registered ethics experts. We conduct a range of activities, including regular virtual seminars which discuss real-time ethical priorities and feature a range of multidisciplinary experts. Going forward, we will continue to consult with you in order to ensure the network remains responsive to your needs and there will also be opportunities for you to directly contribute to network activities from time to time.
If you like to contribute butwere unable to fill in the engagement survey before it closed, you can still indicate your interest by registering as an expert.